The Kid Allergy Travel family had heard loads about a standout vegetarian dining establishment that has long been a part of the Seattle food scene. Cafe Flora has always been at the forefront of sustainability and dynamic health conscious cuisine, and over the years it started making a name for itself in the gluten free world.  It was recently named Readers' Choice: Best Gluten Free Dining Options by Seattle Magazine in September 2018. So, we sought out a partnership (via sponsorship) with Cafe Flora to see just why every gluten free visitor to Emerald City should put this Seattle landmark on their dining list.
The heart of this restaurant is in its neighborhood roots. Started by three friends over 25 years ago, Cafe Flora sits quietly among the tree lined streets of the Central District of Seattle. This vegetarian spot is known for its inviting "zen garden" which is basically a glass courtyard with fountains and greenery galore. But, you don't need to snag a garden spot to enjoy the ambiance. We also fell in love with the earthy inside eatery featuring a full bar and a small kids corner. Here you will find cheery local artist paintings spread out along the walls and offered for sale to support talent in the community. Retro eighties music tunes were quietly playing in the background adding to the mellow vibe.
It is true that this place is 100% meat free but don't let that scare you away. Even meat lovers can find something here like a hearty sandwich and a filling soup. For those of us who subscribe to clean eating for one reason or another, you will be thrilled to know that everything on the menu is labeled as gluten free, soy free and vegan. They also list if an item can be altered to be gluten free (with a $1 up-charge for gluten free pita), vegan or soy free. We are happy to report that all chips are fried in a dedicated gluten free fryer. And, as a matter of fact, when we visited in August of 2018, they weren't even frying any foods with gluten containing products at all. About 40% of the menu stays constant and the rest of the menu changes seasonally to maintain their commitment to locally sourced and sustainable food choices.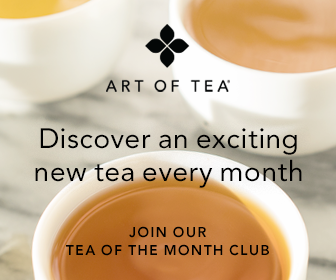 Although we had heard about the accolades for brunch with customer favorites like the gluten free scrambles and rosemary biscuits and vegan gravy for those who aren't gluten restricted, we had the opportunity to visit on a sunny August afternoon. We were told the most popular lunch dishes are the Falafel, Italian Burger, French Dip and the Squash Blossom Pizza.
Hubby and I each ordered a soup to start out. Both were gluten free.  They had sold out of the Falafel already, and my non-meat eating husband went gaga over the Italian Burger (pictured above). I decided I would go with the Squash Blossom gluten free Pizza. I had read rave reviews about it before coming to the West Coast, and I was giddy with excitement that it was in season! Interestingly, with all these amazing gluten free choices, I was a little surprised to see Kid Allergy just went with a plain old Gluten Free Pizza. But...that is a 9 year old for you! Our avid meat eater, the four-year-old, settled for a bean bowl with cheese on the side and some corn chips.
After our order was placed, the little one ran off to enjoy the kids corner. Plenty of crayons and pretend food littered the shelves allowing him to jump in to a world of creativity. I just adore restaurants that integrate children in to the fabric of their landscape and this small gesture by Cafe Flora meant so much to me and my family. We all settled in to the feeling of being welcomed, and began to anticipate the food up ahead.
Tip: Don't miss the specialty Kombucha beverages like the Vitamin C Kombucha Tonic. They throw a dash of cayenne pepper in there to give it quite the kick, and after one swig my husband and I were smitten.
The first course of soup came out quickly and piping hot. The potato leek soup was dairy based and was sprinkled with large chunks of parsley to infuse kicks of flavor.  The coconut curry soup was completely dairy free and was thickened completely by finely chopped vegetables.
When the main courses arrived, each person found happiness with their dish. The hubby felt completely full and satisfied after his Italian Burger, and I absolutely loved eating the squash blossoms. I enjoyed that this gluten free pizza had a lighter flavor than the tomato based versions. Kid Allergy gave the gluten free pizza a thumbs up and the little one was totally loving each of the small bowls of goodness on his plate.
Whatever you do, this is an important note. Do NOT fill up before the dessert course. They have their own individual pastry chef and the offerings are absolutely divine. We had so many gluten free options to choose from we just couldn't keep it to only one. Gluten free sweet treats are such a luxury for Kid Allergy. We went with a few different options and shared.
Just can't possibly squeeze in a another morsel because your veggie meal was just so darn good? Don't worry, gluten free goodies are wrapped and ready to carry out. You can find them in the display case next to the countertop seating area.
All in all, Cafe Flora was a wonderful experience for our family. They take clean eating and dietary restrictions seriously, welcome little diners, and serve-up some seriously tasty food. This place is full of love and warmth. Make some time in your schedule to visit Cafe Flora as it shows another side of the Emerald City. Away from the downtown hustle and bustle, you could find yourself settling in here for a much needed recharge of the body and soul.
---
Kid Allergy Travel received sponsorship via a complementary meal at Cafe Flora. Although this was part of a media visit, rest assured, the opinions provided in the post by Kid Allergy Travel remain our own. Photos provided by Cafe Flora.
---
Looking for things to do in Seattle after eating at Cafe Flora? Check out our favorite park in Seattle called Carkeek Park. It is located right around the corner from the restaurant. Here you can spend time playing on the playground including sliding through a salmon or swing overlooking beautiful water views. Don't miss tide pooling here either. Simply cross over the bridge and navigate a long bunch of stairs to take your directly to the modest sized beach.
Need indoor family-friendly activity recommendations? Read about 3 Seattle museums that our children loved visiting.
Loved dining at Cafe Flora so much that you want one more dose before heading home? Check out Floret in the Sea-Tac airport at the intersection of Concourses A & B (next to the Delta Lounge). Linger at the full-service dining room or grab and go to make that flight. Same great vegetarian food with a focus on local quality bites.