The Dallas/Fort Worth Metroplex is grand in size and offers those eating gluten free some incredible choices. Living as a local in the area, these are some of our top favorite gluten free dining establishments per category for 2020:
Continental Cuisine
Pizza
Just because a restaurant has a gluten free crust on offer doesn't mean we give it the seal of approval. These places offer flavorful pizza options for those eating gluten free:
FYI: For anyone particularly sensitive to gluten and/or celiac, please read our #nimatested review of Campisi's on Mockingbird before choosing to eat the gluten free pizza there.
Breakfast
Breakfast always seems like the easiest meal when you have to eat out gluten free because you can always fall back on a plate of eggs. Sometimes, though you just want something a bit more hearty and we have jotted down a few places below where you can get a little of both. Here are our favorite family-friendly morning haunts:
Pasta
Gluten free pasta is sort of a staple for our household and here are our favorite Dallas area pasta places:
Date Night
These places exude more of an adult and upscale vibe where you can grab gluten free bites, an adult beverage or two, and focus on quiet romantic conversation:
Sweet Treats
We are always looking for something sweet because it is such a treat to find anything that is actually gluten free. Check out all three of these place below because they serve up some pretty mind blowing gluten free goodies.
Burgers
This all American fare isn't always a slam dunk for Kid Allergy. He doesn't like his burger too well done and finding a place that can perfect it just right is always a special find. Our family favorites are below:
BBQ
It's hard to be in Texas and not wanna eat BBQ. As always, confirm that the sauce is gluten free when ordering. Or, do like us and just bring your own gluten free favorite bbq sauce along for an added safety measure!
Salads
Even though Kid Allergy is only ten years old he still enjoys a good salad every once in a while. Here are our collective favorite places to enjoy something healthy:
The Cafe at North Haven Gardens
Asian Influenced Cuisine
Having just spent a month traveling around Southeast Asia the whole family can't resist adding a little Far Eastern flavor to our lives every now and then. These happen to be our favorite gluten friendly dining spots that focus on Asian food and are kid friendly:
Tacos
We always say that tacos are sorta the gluten free staple of the State of Texas. We have so many favorite places it is really hard to narrow it down to only a few. Here are just a few of our local Dallas Mexican places. If you want to delve a bit more into some other options check out a more lengthy article detailing Terrific Texas Tacos more in depth.
Sandwiches
It is always a treat to be able to just order something as simple as a sandwich because it sure does seem like it is few and far between when a place actually carries gluten free. Here are some of our favorite sandwich places in the DFW area:
Spiral Diner (*Vegan)
Looking for more Dallas/Fort Worth area gluten free dining inspiration? Check out more reviews for the Dallas area gluten free dining scene here:
Best Gluten Free Dallas Bakeries and Restaurants (Collaborative Post with Find Me Gluten Free)
.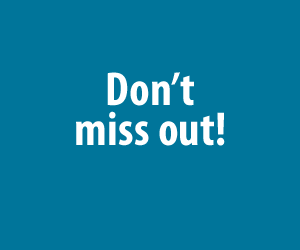 .

.
LEGOLAND DALLAS DEAL: Book online and save up to 27% off standard admission to LEGOLAND® Discovery Center Dallas/Fort Worth!